3/09/2000
carpe diem's back. Oh thank goodness. The shakes are gone.
Super Hardcore: "Who the hell did this???"
Forget KING 5, forget the Seattle Times, when I'm looking for local news headlines my first stop is julia's journal.
Soundgarden fans: badmotorfinger.com is available.
I just realized that for some time now -- months, perhaps years -- I've been semi-consciously thinking of my brain as a web server.
Happiness is... smooshing the first spider of Spring.

Seattle Times: Mariners enjoy best spring outing. "Whether it was connected to the announcement that Alex Rodriguez is staying for the season, the Mariners played their best game of the spring yesterday in beating San Francisco, 4-1."
Seattle Times: 11 arrested as police break up rowdy crowd in Pioneer Square. "He said women were being accosted and having their blouses ripped off. One reveler wore a suit made of bubble wrap. There were top hats, scantily clad women and at least one man who wore very little."
Manila archaelogy: here's one of Manila's ancestors, Frontier NewsPage.
More archaelogy -- you can see how Frontier News & Updates became Scripting News. Scroll to the bottom of this page: "Sat, Apr 27, 1996 This page was started to contain news of releases for the Frontier scripting community. Suggestion: Add this page to your Bookmarks or Favorites menu."
It Worked 2.0 -- Call for templates.
NetDyslexia: "Internet users are busy and always on the run... And a long login procedure contradicts this." Tip: edit your custom prefs so the sign-up page is shorter. For instance, the sign up page on this site is pretty short -- I don't really want to know your zip code, or that you're from Alabama, etc.
MacSetup is "a place to stop for technical news and info for Mac administrators." Via Jeff Cheney.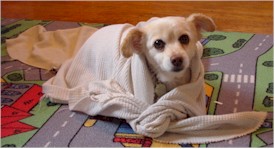 09 Mar 2000