Zen comment spam
I've been getting a ton of random-letter comment spam lately. Does anybody know what the purpose of this is? Or have any theories?
The comments are weird because they're apparently useless. No links, no words. They're not selling anything or trying to get a better Google rank. They're Zen comments.
What's the point of them?
Here's a screen shot: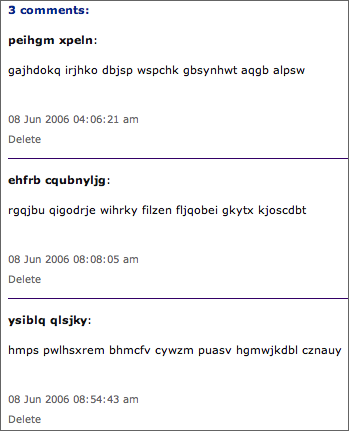 08 Jun 2006